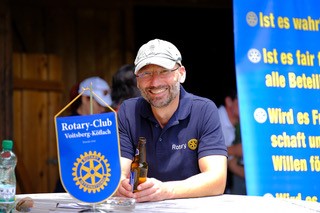 + Gerhard Perschthaler died today at 5:45 a.m.
Mag. Gerhard Perschthaler (RC Voitsberg-Köflach) fell asleep peacefully and forever today, 01.01.2021, at 5:45 a.m. (after a short serious illness). He has ended his earthly existence and embarked on a new path. At the last meeting several weeks ago, he said to his President Wolfgang Binder: "It's a good thing! I'll go ahead and then I'll be behind me! "
Earthquake in Petrinja-Sisak / Croatia
On December 29, 2020, there was a major earthquake in Croatia for the second time.
Several houses collapsed in the town of Petrinja, which is about three kilometers from the center of the quake. According to media reports, there should be people buried. There are reports of several dead and injured.