Rotary International
Rotary International is headquartered in Evanston, Illinois, USA and also has six international offices worldwide:
Brazil (São Paulo)
Europe and Africa (Zurich)
Japan (Tokyo)
Korea (Seoul)
South Asia ( New Delhi)
South Pacific and Philippines (Paramatta, Australia)
Rotary International in Great Britain and Ireland (RIBI) is managed as a separate sub-organization with its own provisions in the statutes.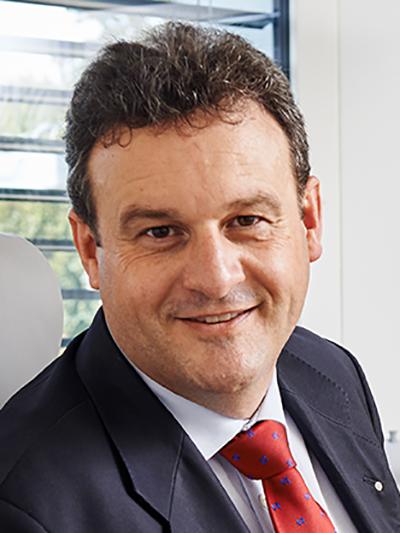 Office for Europe and Africa
Rotary International Witikonerstrasse 15, 8032 Zurich, Switzerland
Tel: (41-44) 387 71 11 Fax: (41-44) 422 50 41, eao@rotary.org
Opening times: 8.30am – 5.30pm
Manager: Marco Nicosia
Marco Nicosia joined the RI Europe / Africa office in Zurich in 1996. He is a member of the Rotary Club Zurich-Zürichberg (Switzerland).
Statutes
Rotary International with 1.2 million members,> 500 districts and more than 35,000 clubs is based on the following documents:
CONSTOTUTION of Rotary International (RI)
Rotary International in Evanston, Illinois includes all ROTARY CLUBS and all ROTARACT CLUBS.
RI calls these basic statutes "the constitution".
Verfassung von Rotary International (PDF) (Word)
Bylaws of Rotary International (RI)
The RI "bylaws" are much more extensive and detailed.
Satzung von Rotary International (PDF) (Word)
Rotary International (RI) CODE OF POLICIES
On the basis of the STATUTES and the Articles of Association, the RI Board of Directors adopts very extensive ROTARY CODE OF POLICIES for all officials.
RI Board Decisions (only in Englisch)
The Constotutiom, Bylaws, and Rotary Code of Policies bind all RI officials (RI calls them "Officers"): President, RI Board, Coordinators (Zone Coordinators, Zone Foundation Coordinators, Deputies), and District -Governors.
Framework statutes for ROTARY CLUBS and ROTARACT CLUBS
Rotarians and Rotaractors must adhere to the ROTARY or ROTARACT CLUB STATUTES and the ROTARACT or ROTARY CLUB CONSTITUTIONS.
Framework statutes have been drawn up for this purpose.
ROTARY CLUB MODEL STATUTES
Einheitliche Verfassung für Rotary Clubs (PDF) (Word)
ROTARY CLUB SAMPLE NYLAWS
Empfohlene Satzung für Rotary Clubs (Word)
OVERVIEW OF ALL DOCUMENTS
https://my.rotary.org/de/learning-reference/about-rotary/governance-documents